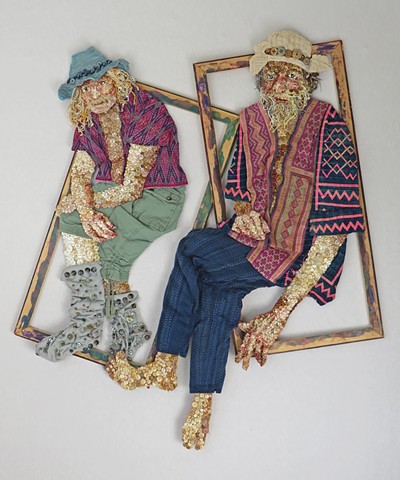 Gentle Men on the Street
Hand stitching , embroidery, knitting and crochet using cotton, polyester, nylon, recycled clothing and eco-felt, with buttons. Mounted over needlepoint canvas with eco-felt backing and wooden stretcher frames.
56"H x 51"W x 4"D
2020
A memorial to my brother and his best friend Thomas. Both were street musicians and "Urban Campers" in Key West Florida for many years before their deaths.