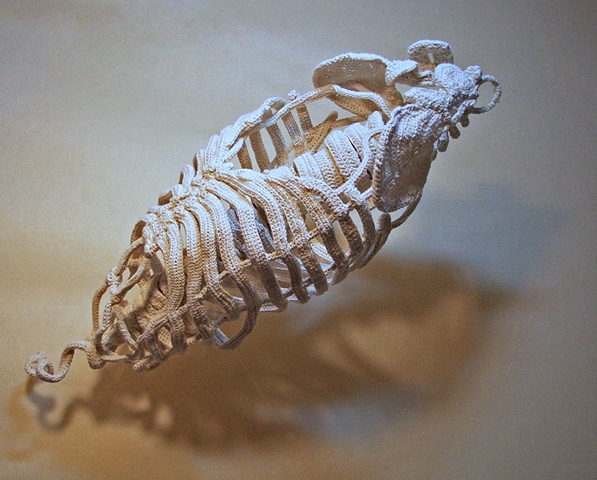 Countdown
Cotton crohet thread over aluminum sculpture wire. Hand crochet and forming of sculpture.
16"H x 39"W x 10"D
2008
$2000
Crocheted cotton over wire armature. Hangs from ceiling.


Countdown presents a view of spinal stenosis, my personal challenge following a number of back injuries. With painful reminders from my body and a physician's promise that my spine will always be on the brink of major breakdown, I envision myself a torso of bones, spiraling downward, a soft and vulnerable bomb ready to collapse.